CAPM Certification Changes 2023
Effective from July 25, 2023, the CAPM® Certification underwent arguably its most significant update since its inception in 2003. With this update, the previous version of the exam is no longer available, making it essential for aspiring candidates to familiarize themselves with the new format. In this walkthrough, we will delve into the key modifications brought about by this overhaul, providing you with a comprehensive understanding of what to expect in the updated CAPM® Certification program. Let's explore the major changes in detail to ensure you are fully prepared for success in the revised exam.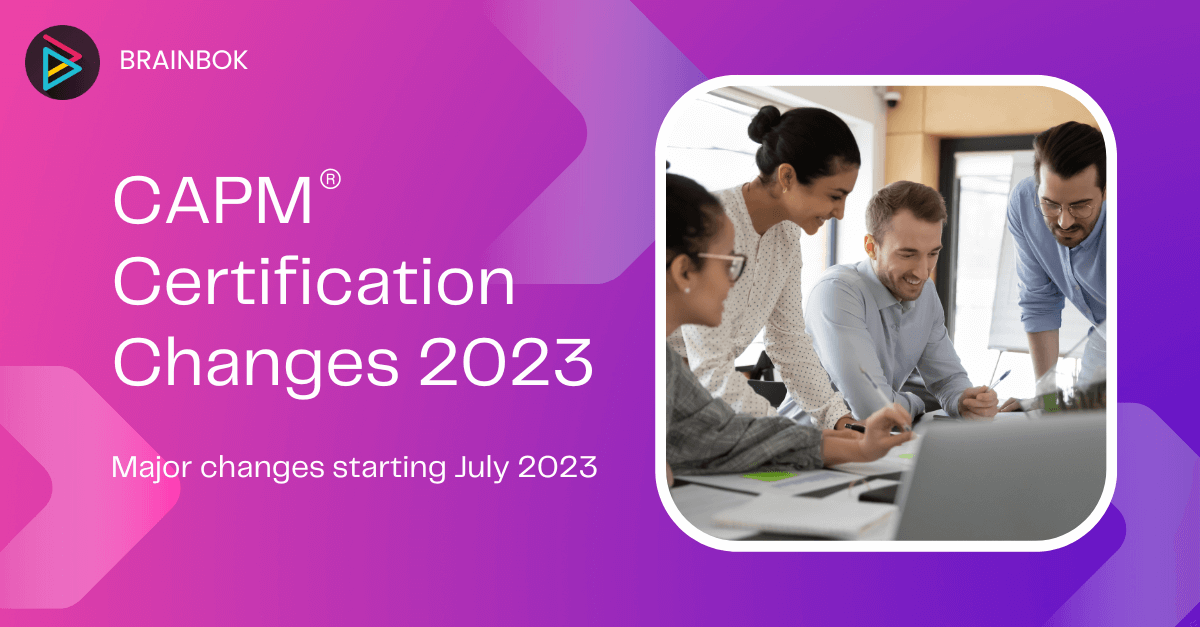 Getting Started with CAPM® Certification
If you are new to CAPM® Certification and want to know only about the latest edition of the exam, and do not care about the changes from the previous edition, you can head over to the CAPM Introduction page.
What has NOT Changed
Before we get into the changes, let's list out the major features that have not changed and get them out of the way. The CAPM application process, eligibility criteria, the number of exam questions including pretest questions, the exam duration, the exam fees, the exam administration, and the renewal requirements have not changed.
Major Changes in CAPM® Certification Exam 2023
Let's dive into the major changes in the exam.
1. Exam Content Changes
The previous edition of the exam was a test of mostly tradition predictive life cycle approach for project management. The PMBOK® Guide, 6th Edition was the only reference guide. The new exam is divided into 4 domains.
| Domain | Percentage of Items on Test |
| --- | --- |
| Project Management Fundamentals and Core Concepts | 36% |
| Predictive, Plan-Based Methodologies | 17% |
| Agile Frameworks/Methodologies | 20% |
| Business Analysis Frameworks | 27% |
As you can see, agile and business analysis frameworks and methodologies have been added to the exam and account for nearly 50% of the exam questions. This is a significant change.
i. Agile and Hybrid Approaches
The new edition tests your knowledge in predictive, adaptive (agile), and hybrid project environments.
This means that you need to understand agile project management, and agile frameworks/methodologies such as Scrum, eXtreme Programming (XP), Kanban, SAFe®, etc.
Learning agile project management empowers project managers to adapt quickly to rapidly changing environments, embrace iterative approaches, and foster collaboration among team members.
By adopting agile principles, project managers can enhance project flexibility, responsiveness, deliver high-quality results efficiently, and improve stakeholder satisfaction, making them well-equipped to thrive in today's dynamic and fast-paced business landscape.
ii. Business Analysis Discipline
The new edition includes an entirely new discipline - Business Analysis - which is not even included in the PMP® Certification content. While this makes the CAPM® Certification more challenging than the PMP® Certification in some ways, it also adds more value to the CAPM credential.
The two roles - project manager and business analyst - require close coordination in product and project life cycles.
Learning business analysis can help project managers to be more effective in their roles by providing them with a better understanding of the stakeholders' needs, identify and mitigate risks, and make informed decisions, leading to more successful project outcomes and improved stakeholder satisfaction.
Business analysis perspective should provide the project managers increased visibility and influence, enhanced career opportunities, and a broader understanding of the business.
2. Seven Reference Guides
The previous edition was based solely on the PMBOK® Guide, 6th Edition. So, you only had one resource to master. But, with the addition of agile and business analysis, the new edition is based on 7 Reference Guides for CAPM including the PMBOK® Guide, 7th Edition, Agile Practice Guide, and two business analysis guides.
So, preparing for the new edition of the exam is going to take more effort and be vastly more challenging than the previous edition.
3. New Formats of Questions
The previous edition included only multiple-choice questions with one or more correct choices, but the new edition includes additional formats such as drag-and-drop, hot-spot, and even animations/comic strip type questions.
Who knows, you might get a question based on your favorite Dilbert comic strip that makes you chuckle for the rest of your exam.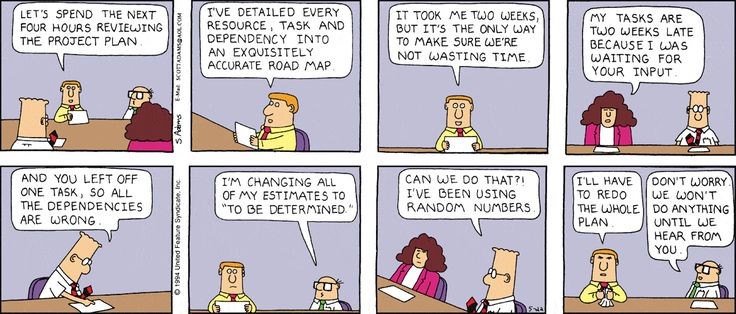 While this will make the exam more interesting and engaging, it will also make it more challenging. It will also be hard to find practice exams that cover all the formats of questions.
4. Two Sections with a Break
The previous exam had no breaks and the entire exam with 150 questions was presented as a single section. The new exam is divided into 2 sections of 75 questions each. You get a 10-minute break after completing the first section.
The caveat is that once you have submitted the first section, you cannot revisit it again. Overall, including a break in a 3-hour long exam is a positive change.
Summary
In summary, the new CAPM® Certification seems to be a hybrid of PMP®, PMI-ACP®, and PMI-PBA® certifications. The changes will surely add a lot more value to the CAPM credential. It should open more professional opportunities for the new credential holders, and set them up for career success.
Please let me know your thoughts about the CAPM® Certification 2023 edition. Do you think it's a positive change in the right direction? If you have any questions, please post them in the comments section below.
Get Started with CAPM 2023 Basics Assessment
Hope you are excited about the new CAPM® Certification and eager to start your certification journey.
You can take the FREE 50-question CAPM Basics Assessment (2023) exam right now with the BrainBOK CAPM Exam Simulator, which includes 7 practice exams for CAPM with a total of 1000 questions.
No comments so far. Be the first to comment.